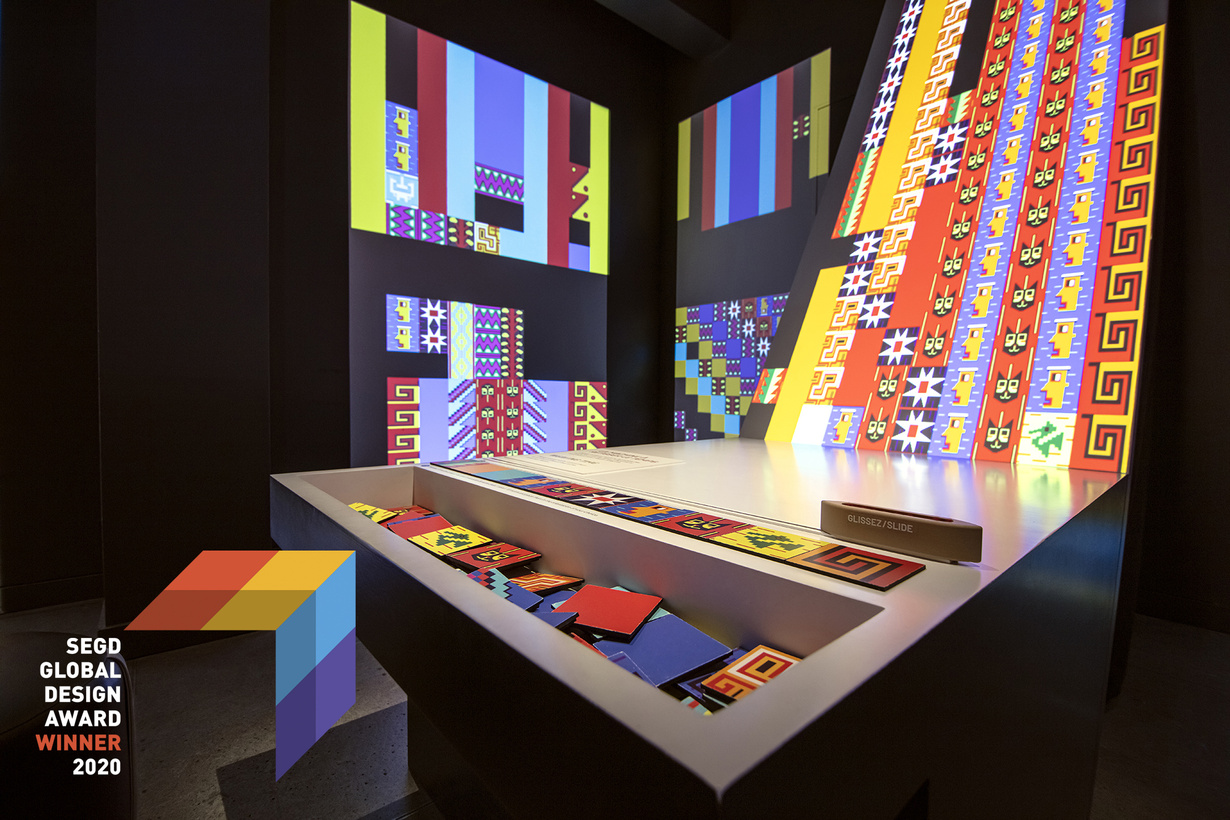 We are very proud that The Incas, Treasures of Peru was awarded a Merit Award in the Interactive Experience category at the SEGD Global Design Awards 2020. The Society for Experiential Graphic Design (SEGD) awards a select number of projects every year that stand out in their field.

This interaction encouraged visitors to take their time and more personally interact with, search for, select, and combine Incan patterns into their own weavings through an experience specifically tied to the muscle memory of true weaving. SEGD Jury
The Incas are known for their extraordinary fabrics and designs. To bring the visitor a step closer to their craft of weaving Gagarin developed the Weaving Time installation for the exhibition The Incas, Treasures of Peru.
The jury evaluated projects in seven categories that represent the core of experiential graphic design practice: Digital Experience Content, Exhibition, Interactive Experiences, Placemaking and Identity, Public Installation, Strategy/Research/Planning, and Wayfinding. In these categories, 14 Honor Awards and 16 Merit Awards were chosen from over 340 submissions from around the world.
Exhibition design by Entro and fabrication by Expozone.
Read more: segd.org/incas-treasures-peru
Behind the scenes: gagarin.is/news/designing-tangible-interactions-from-across-the-ocean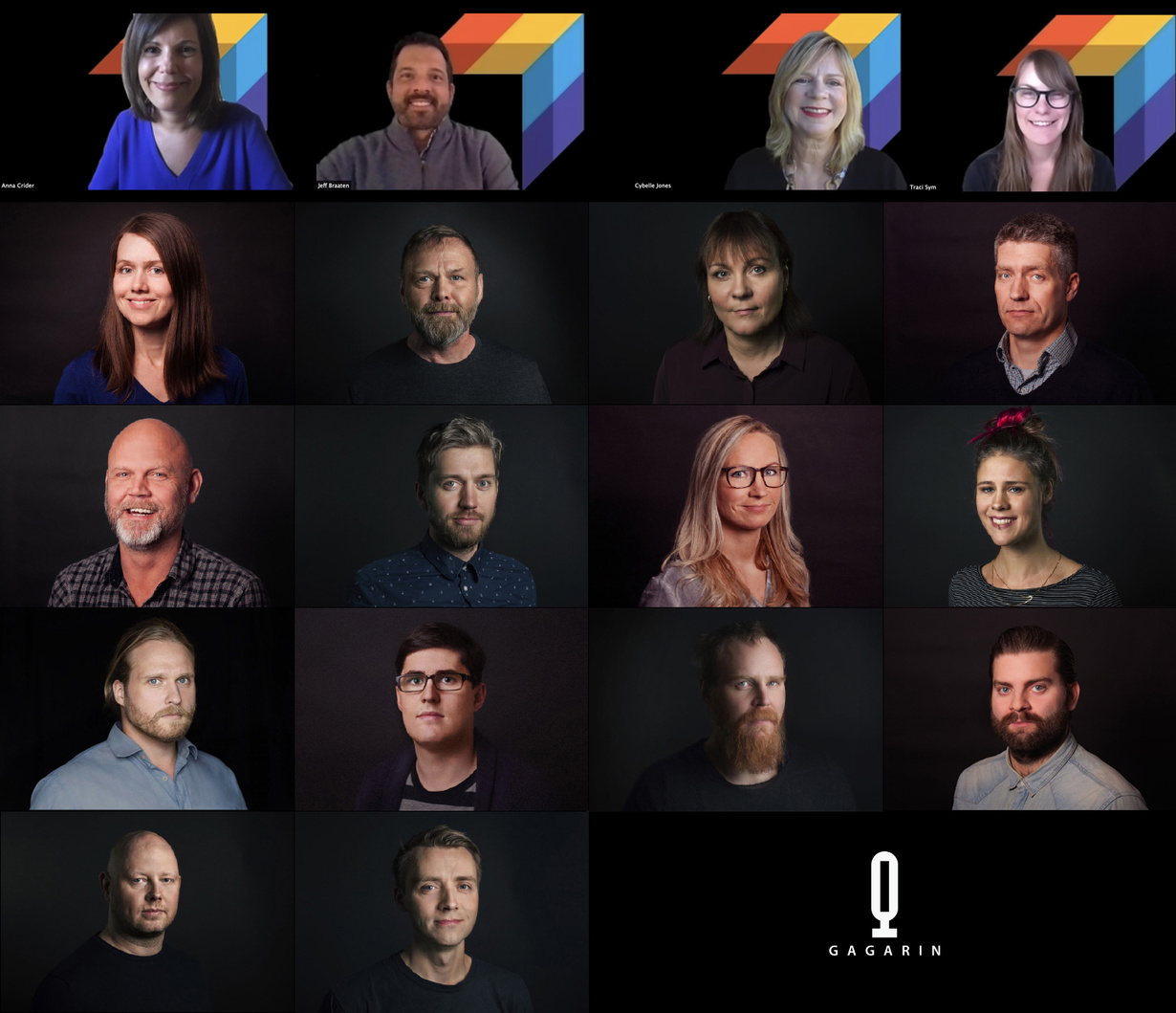 Often, digital installations are too wrought with touchscreens and tablets. Really love this more tactile interface that simulates the operation of a loom. SEGD Jury